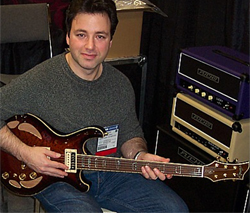 Thank you for visiting my space on the Internet! Inside you'll find clips of my music, pics of my gear, information on where I'll be playing and more! Be sure to check back often as I'm updating the site all the time!

-Scott Lerner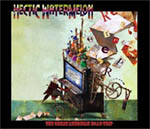 Check out the new Hectic Watermelon CD "The Great American Road Trip". John Czakowski (guitarist) invited me to play the first solo on "Bionic Hillbilly". This will be available at CD Baby, Amazon, etc., but you can preorder now by clicking here or the CD cover above!

Also visit my MySpace page! Click the banner to get there!

Exciting news! I will be a featured artists in the "Fresh Blood" Series Volume I CD! Go to the News section of Progressive Arts Music site for more details and updates!

Out of the blue, I received an email saying that I have been selected as a Featured Artist of The Guitarists! Click on the logo to check it out. A big "Thanks" to the people of The Guitarists for the kind words about my playing!!
I added more MP3s and MPEG to the Music section... still more to come!